Seeking for English language partner/Le couple pekinois cherche partenaire de la langue anglaise by ludovic on 2013-04-08
Nice and open-minded young native Beijing couple is looking for a female English native speaker as language partner to practice their English. We speak Chinese mandarin and French (one of us has 3 years study experience in France). Except the exchange of language, we'd like also to help you to know and understand the Chinese culture. Do not hesitate to write to us by email if you are interested to be our friend: [email protected] C u soon! Your Ludovic Le couple pekinois c...
---

I'd like to practice my Spanish with you. by IsisLi on 2013-03-20
Hello, I'm a Beijing girl. I'm a student of Spanish. I want to find a Spanish speaker to practice my oral language. If you want to study Chinese Mandarin, please conect with me. Thank you~...
---

汉语交换丹麦语 Looking for someone speaking Danish by Rachel on 2013-03-17
你好,我马上就要移民丹麦了,急需临时报佛脚学点丹麦语。目前我的丹麦语水平为零,好在英语可以交流。如果你有兴趣用丹麦语交换中文课程,请联系我。[email protected]
---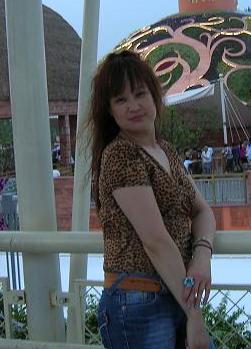 交外国朋友(Foreign friends) by allan on 2013-03-13
我来自中国 我是一个艺术老师,我是个非常善良真诚有爱心的人,活泼开朗,能歌善舞 ,我会教你们模特,能教你们跳舞,能教你们唱歌 哈哈 我能教的可多了,只要你想学的我会的都可以教哈哈,但是我的英语水平不好,想找个外国朋友提高我的英语,我也可以帮你学习中文,我们可以共同进步,如果你想成为我的朋友请 给我留言:邮箱:[email protected] QQ: 593438774...
---

just need a friend by Saberina Wong on 2013-02-12
I want to find a friend of mind.There are a lot of things not to side with the people and said,But I don't know how to solve,I hope I have the honor of man is a true friend,Waiting for you,my friend!!...
---

This website looks interesting by Yanni Lu on 2013-01-07
Im a student in Canada. I really like making friends even though im shy :p just last night i found this website and i found it's a really nice and interesting web. Soooo anyone wanna be friends, email me or add me on fb lol...
---

:-) by helen on 2012-11-09
HI 我是一个蒙古的女人 我住在北京跟妈妈一起住的 还有我的小狗 我在北京住了已经三年了 学汉语学了一年半 现在我帮妈妈的工作 还没学呢 我今年二十五岁了 这周日将要我的生日 :-)我希望去亚洲或者美国上大学 和 我想联系老外人,做好朋友 还有我想自己的英语进行提高 如果你想联系与跟我做好朋友 这是我的skype id (sogoo.)谢谢读我的消息了...
---


make friends by purity jj on 2012-10-26
Hello.I am from China,I am a 15 girl .I want to make foreign friends .~·~~~~~~~~...
---

Chinese Sayings by Helen on 2012-10-19
We know,there are five types of Chinese sayings: historical sayings (成语), proverbs (谚语), witty sayings(歇后语), folk adage(俗语), pop cultural says (流行语) and literary saying(格言警句).if you know some Chinese sayings,can you come up with 10 proverbial phrases that guide your lives? i am doing a survey of Chinese sayings, and i want to know your familiar phrases about Chinese saying. if it is convenient for you, please list something. thank you!...
---

交外国朋友 by 张莹 on 2012-09-14
I want to make friends with you (Foreigner)....
---

I want to make friends with you! by Evania on 2012-09-07
hello ,my name is Evania.now,I'm a freshman in zhengzhou. My subjedt is Foreigners Learning Chinese. In the future ,I will be a chinses teacher. i know my english is a little poor,so I want to find a friend to improve my english. And i also can help you to learn chinese. we can progress together. I'm looking forward your reward....
---

真诚的交一位外国朋友并寻找一位外国模特(最好能长期发展) by Ema on 2012-09-03
大家好!我是黎淼淼,西语名叫Ema来自湖北,现在在上海工作,因为英语不好,就更加的想交一个外国朋友提高我的英语水语能力,也很欢迎西班牙的帅哥美女加入同时锻炼下我刚学的西班牙语。 另外,我正在为我公司找一位外国模特,为我公司拍摄服装,更加希望能长期合作! 有兴趣可以把联系方式发送到我邮箱:[email protected]
---

I want to make a foreign friend by kata on 2012-08-29
My name is Li Junxuan is a lively girl. I come from the beautiful the land of abundance sichuan. Here I would like to find a foreign friend, if you want to make friends with me. Please go to my mailbox message. Or my Sina blog. My e-mail address is: [email protected], my Sina blog address is: http://blog.sina.com.cn/u/2934463781....
---

帮助 by 黄静文 on 2012-08-05
毕生的梦想:叫中国人学英语,叫外国人学中文。 如果我有意想学中文的外国人,请联系我。这是我的微博:小黄老黄之黄静闵...
---

我教外国人说中文 外国人教我学英语 by Aday on 2012-07-21
互相学习对方国家语言,有需要练中文口语的可以找我,如果有愿意教我英语的,无论是中国的还是外国的都可以,希望可以在这里交到好朋友!谢谢大家!...
---