The threat of war, far from ________ , lay heavily in the air, and the villagers, while ________ going about their normal activities, were unable to shake off the feeling of impending catastrophe.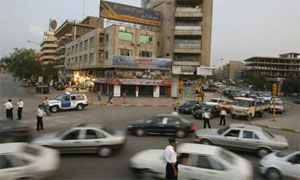 The first word means - decreasing. The second word means - seemingly.
increasing and apparently
subsiding and felicitously
receding and ostensibly
diminishing and contentedly
Sorry, but this feature does not work in your country because it is blocked by your country's firewall.